Weizenecker Homes Inc.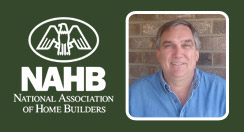 Mark is a graduate of Auburn University with more than 20 years of experience building in the upstate of South Carolina. He was the 2014 Builder of the Year and 2016 president of the HBA of Spartanburg. Mark has been building unique brick and stone European castle-style homes for your special requirements and ideas.
Mark matches a unique house plan to fit the land, and Cindy helps buyers select colors and finishes your home can be a "one-of-a-kind", whether a French Chateau or an English Country Style.
Contractor & Supplier of the year
Collins Heat and Air Co.
864-463-4224